2020 Russian Championships Superfinals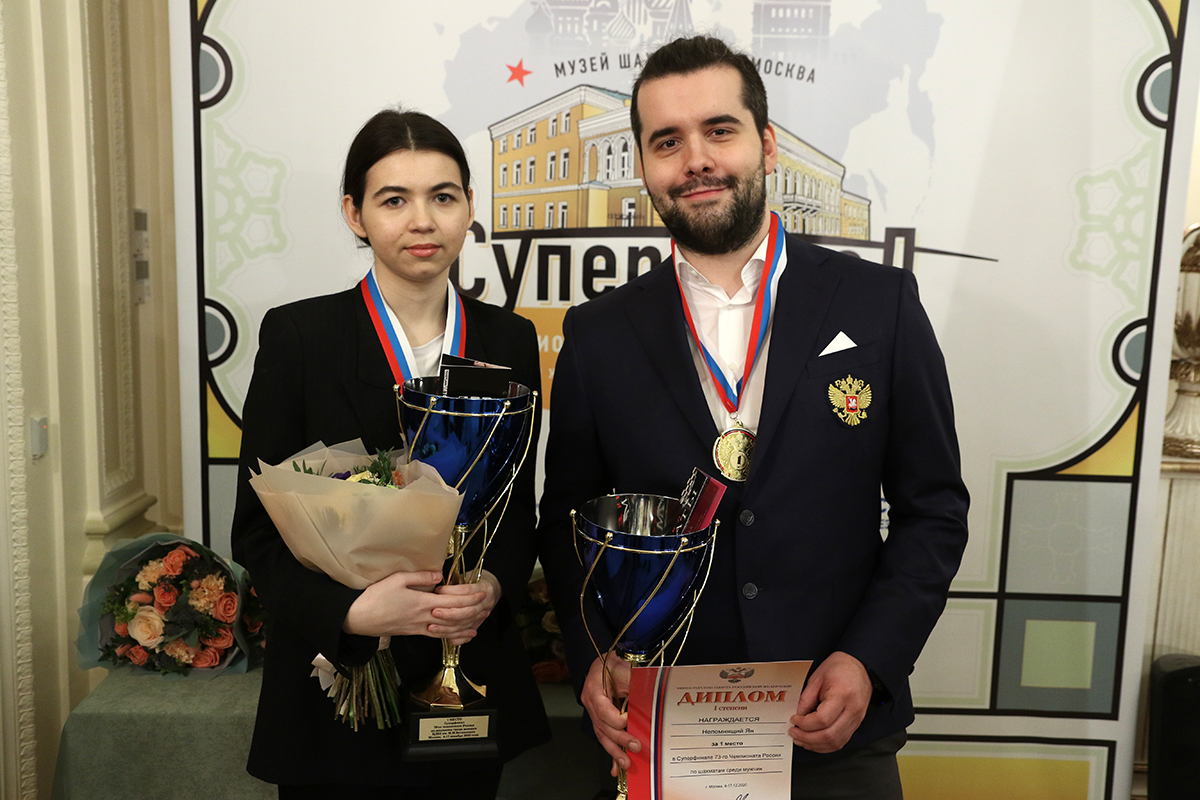 For the first time in many years, the Superfinals of the Russian Championships were held in the Central Chess Club on December 4-16, 2020.
The tournament was a part of the Chess in Museums programme, which has been carried out by the Chess Federation of Russia and the Elena and Gennady Timchenko Foundation since 2012. Ian Nepomniachtchi won the Russian champion's title for the second time, while Aleksandra Goryachkina became the three-time Russian women's champion.