Celebration in Honour of Russian Chess Players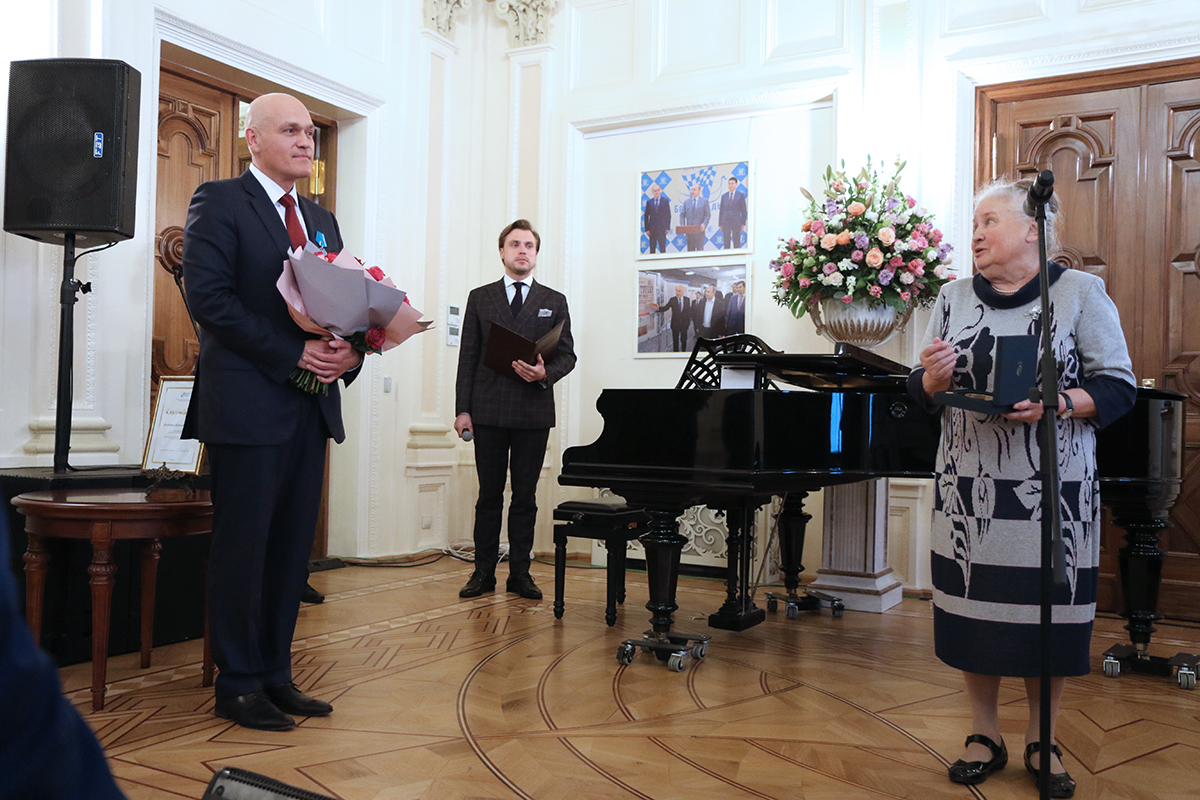 On June 9, 2021, a celebration took place at the Central Chess Club for Russian chess players awarded with high state awards earlier in the morning of the same day. The event was attended by many special guests, including a member of the CFR Board of Trustees Gennady Timchenko, a famous artistic gymnast Svetlana Khorkina, a well-known journalist Irada Zeynalova, and many others.
The ceremony was opened by the CFR President Andrey Filatov, who presented the CFR Golden Badge to the remarkable children's coach Liudmila Belavenets and congratulated the 12th world chess champion Anatoly Karpov on his belated birthday.
The Russian President's Aide Igor Levitin, Russian Minister of Sports Oleg Matytsin, FIDE President Arkady Dvorkovich, and grandmaster Kateryna Lagno gave speeches during the event.
The musical part of the ceremony saw the famous singer, People's artist of Russia Oleg Pogudin perform several well-known romances. He was accompanied by pianist Oleg Vainshtein.