Chess Museum Birthday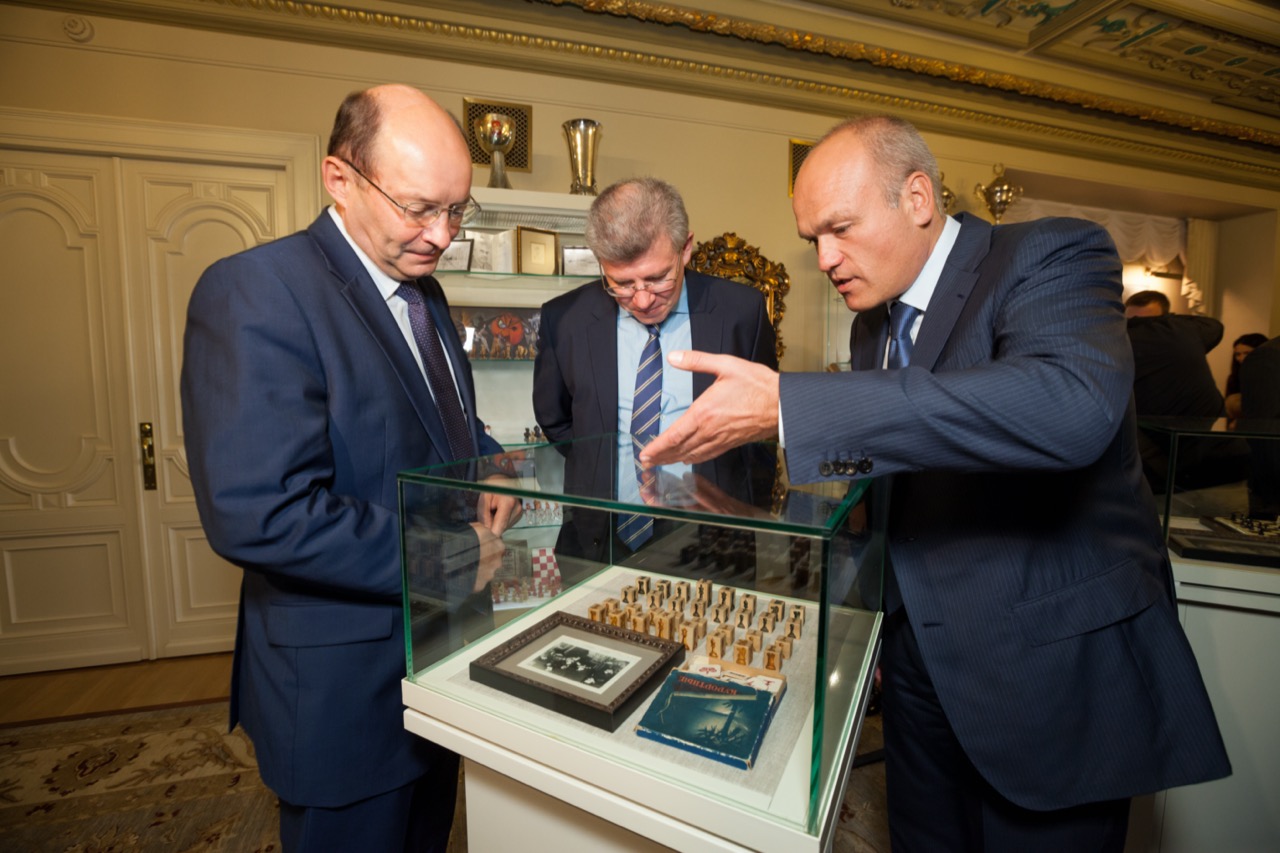 The Chess Museum is welcoming guests in the Central Chess Club building.
The chess table from the legendary 1984 Karpov – Kasparov chess match, the space chess set, the crimped wire of GULAG chess as well as hundreds of other unique exhibits were gathered in the Chess Museum new halls on Gogolevsky Boulevard, 14. Many collectible gifts were handed over to the Chess Museum during the Opening Ceremony. Arkady Dvorkovich gifted the first Russian chess book dated 1821.