Cup of REGION Group of Companies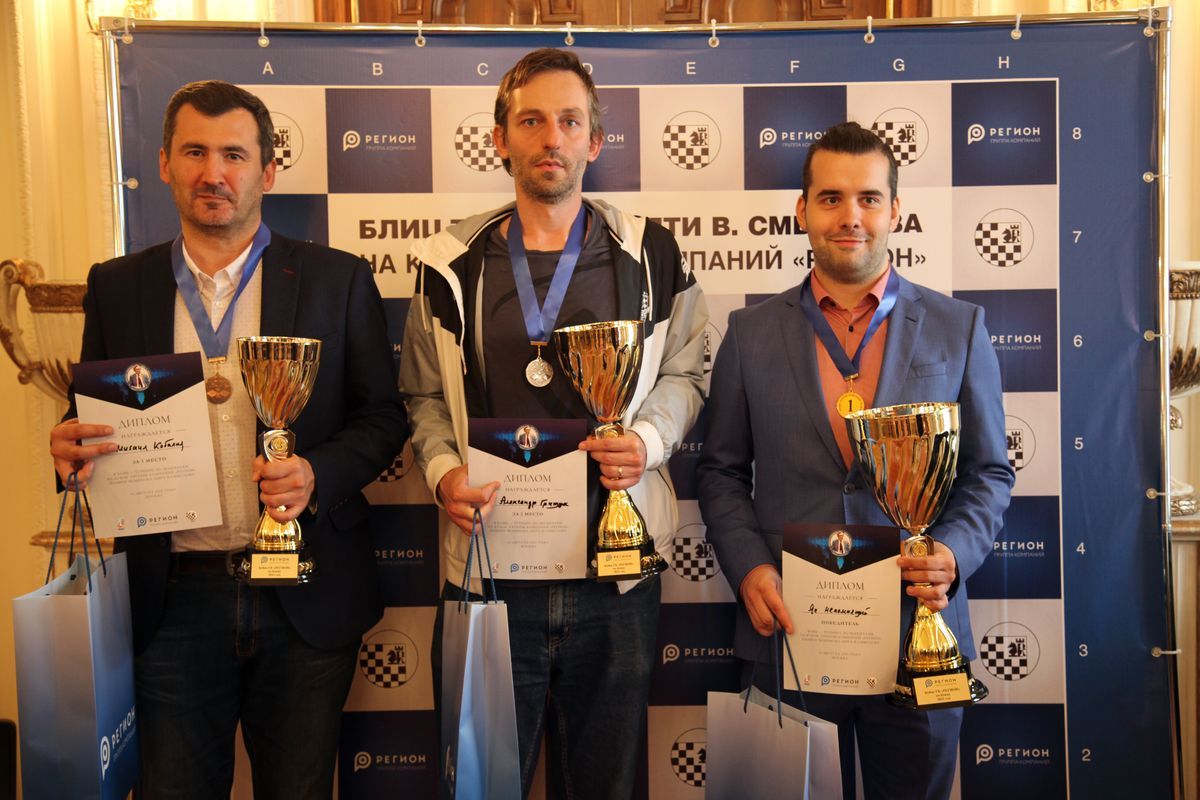 The Blitz Cup of the REGION Group of Companies dedicated to Vasily Smyslov's memory was held in the Central Chess Club in Moscow on the 16th of August. The event was attended by twenty-two leading Russian grandmasters, including Ian Nepomniachtchi, Alexander Grischuk, Sergey Karjakin, Kateryna Lagno, and the 12th world chess champion Anatoly Karpov. The competition was a Swiss tournament with seven double rounds. The prize fund was 1 million 500 thousand rubles.
Having scored 10 points out of 14, Ian Nepomniachtchi became the winner. Alexander Grischuk is one point behind. Mikhail Kobalia, Vladimir Fedoseev, Sanan Sjugirov, and Vladislav Artemiev got 8.5 points each; thanks to his superior tie-break, Kobalia won bronze.