Happy Birthday to Grandmaster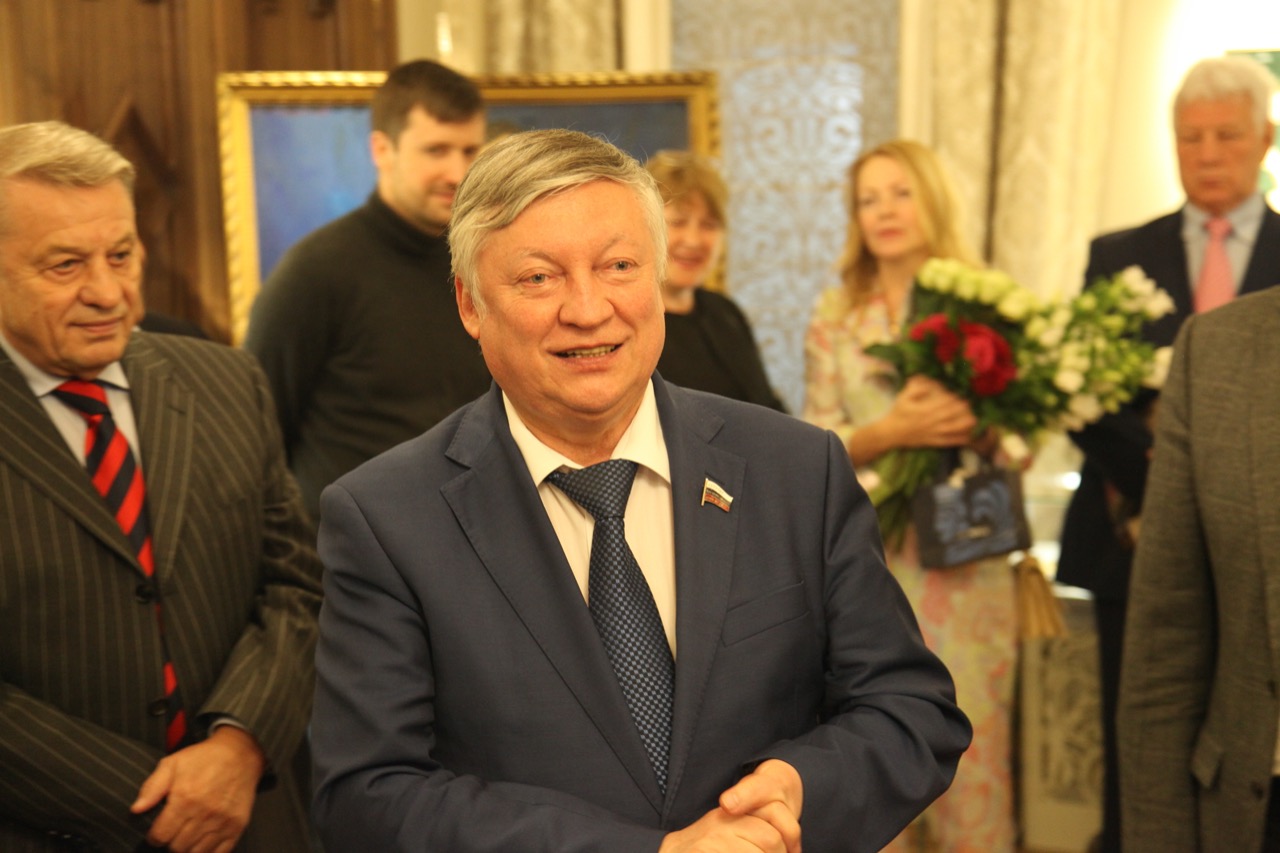 "From the 12th World Champion's Collection" exhibition was opened at the Central Chess Club on Anatoly Karpov's birthday.
The exhibition shows Anatoly Karpov's great collection. A portrait of the Grandmaster by Ilya Glazunov, the Order of Malta medal and a watch gifted by an Arab sheikh – they all became a part of Karpov's collection. One of the showcases displays Karpov's famous chess neckties.