Night at the Museum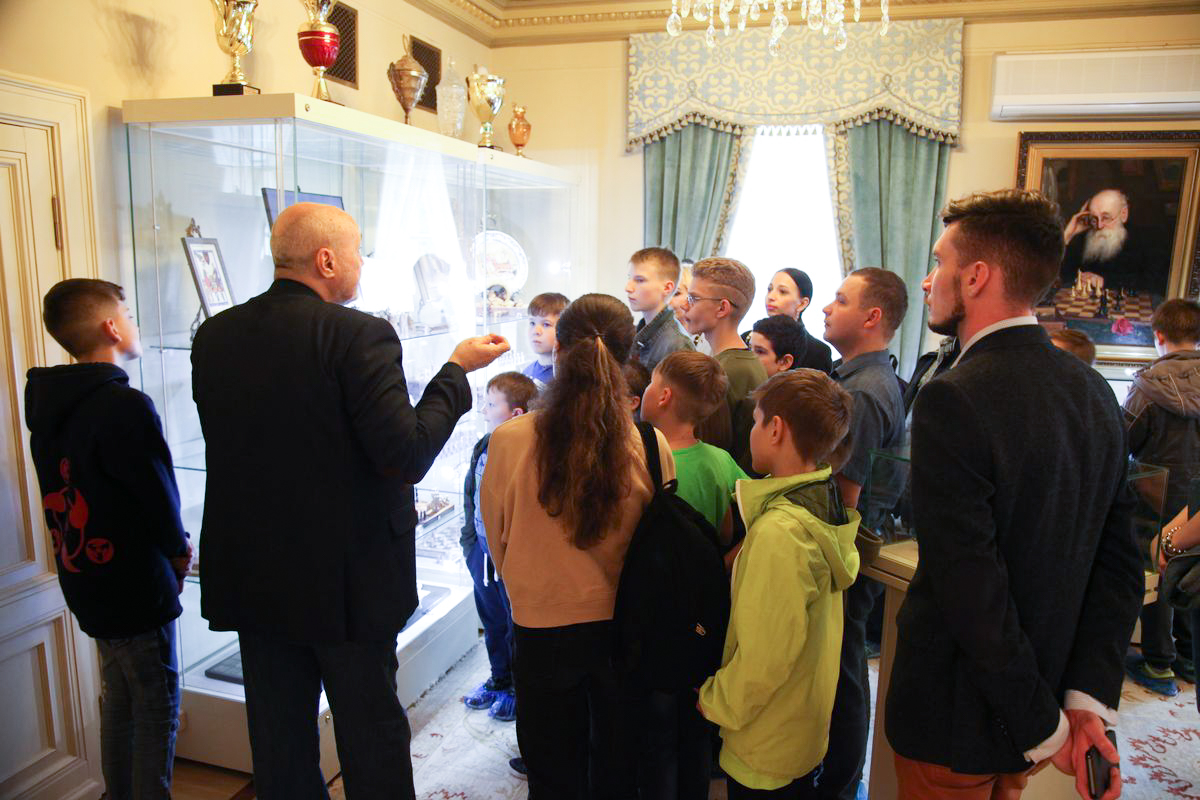 On May 15, 2021, the Central Chess Club took part in "Night at the Museum", the all-Russian event.
Around 130 people visited the Chess Museum. The Museum's curator, Cand. Sc. History Dmitry Oleynikov conducted four excursions.
Thirty-seven chess lovers participated in the simultaneous exhibitions with GM Mikhail Kobalia and IM Volodar Murzin. Nikolay Krapchetov managed to win a game, while Ivan Bykov made a draw.