President of Armenia Armen Sarksyan Visits Chess Museum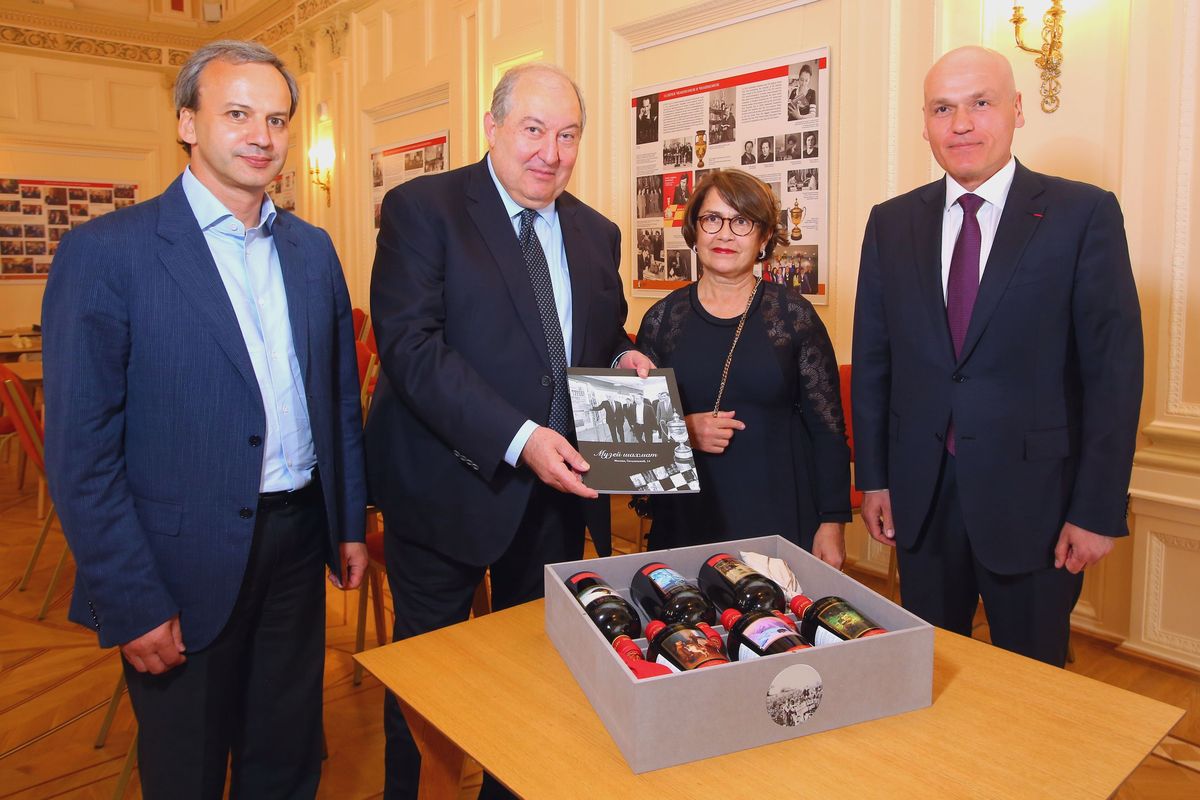 On May 14, 2021, Armen Sarksyan, the President of Armenia, visited the CFR Chess Museum during his working trip in Moscow. Mr Sarkisyan and his wife were met by FIDE President Arkady Dvorkovich and CFR President Andrey Filatov.
An excursion around the Central Chess Club and the Chess Museum was organised for the honorary guests and was conducted by Cand. Sc. History Dmitry Oleynikov.