Sergei Lavrov Meets Heads of French Companies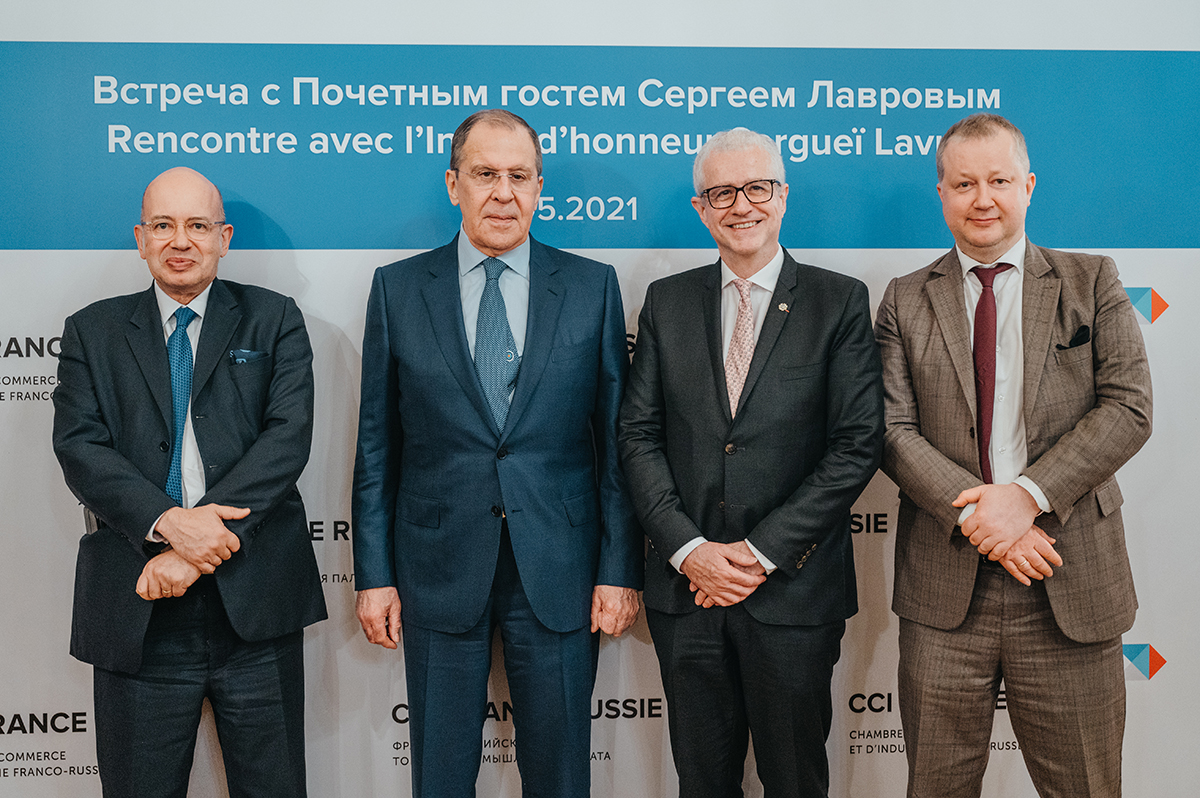 On May 17, 2021, Minister of Foreign Affairs of the Russian Federation Sergei Lavrov held a meeting with the heads of the French companies working in Russia.
The event took place in the Central Chess Club. The honorary guest was met by the President of the Chess Federation of Russia Andrey Filatov and the President of the Franco-Russian Chamber of Commerce and Industry Emmanuel Quidet.